9 décembre 2005
5
09
/

12
/

décembre
/

2005
00:00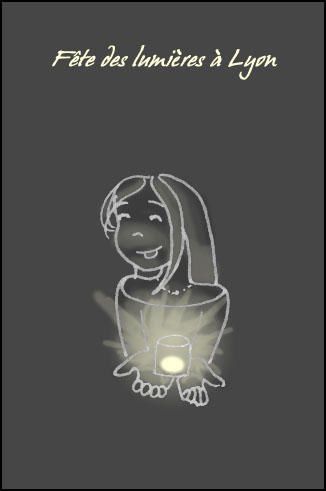 A Lyon, le 8 décembre, c'est le jour des illuminations...
Cette tradition date de 1852... Le 8 septembre de la même année, une inauguration d'une statue de la vierge Marie devait se dérouler, mais du fait d'une crue phénoménale de la Saône, la manifestation est décalée au 8 décembre.
Ce jour-là, un orage éclate, mettant encore en péril l'inauguration... Mais la pluie s'arrêtant, spontanément les lyonnais illuminent leurs fenêtres, et descendent dans la rue fêter l'événement tant attendu...J'ai bien dit spontanément ! 300 000 personnes qui agissent identiquement, sans concertation ni grande organisation compliquée... De quoi faire naître une tradition !
Le programme des manifestations
[edit]
les premières photos de la cuvée 2005 !
------
In Lyon, December 8th is "Enlightening Day"...
This tradition began in 1852... On September 8th of that same year, an inaugural ceremony of the Virgin's Statue should have happened, but because of a great rise in the water level of the Saône, one of the two Lyons' rivers, the event was postponed to December 8th.
But on that day, there was a thunderstorm, which was about to cancel the inaugural ceremony again !
But when the rain is over, spontaneously, Lyon inhabitants put candels on their windows, and go down in the street to do the feast they had been waiting for so long ! I DO said spontaneously ! 300 000 people acting all the same, without organisation... That's the way the tradition of the "Elightment's Day" began !

programme


[edit]
first photos of 2005's manifestation !