21 mars 2006
2
21
/

03
/

mars
/

2006
00:00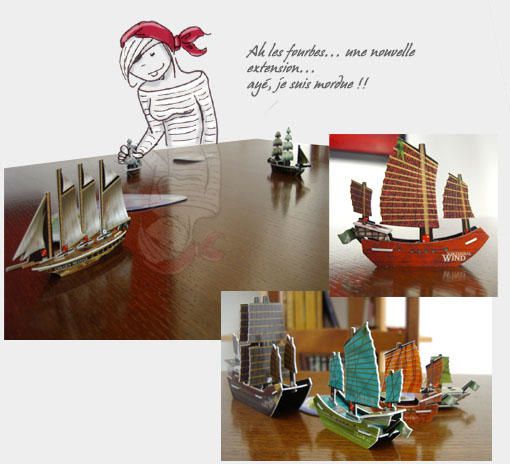 Pirates, les habitués connaissent déjà...
ça se passait là :)
uhuhuh... ils ont l'air immenses, les bateaux... mais en fait, ils ne font que trois-quatre centimètres, hein...
------
argh ! they published a new extension to the game....
I think I am addicted...
People used to coming here already know about Pirates...
I talked about it there :)
wow ! the ships seem to be really huge... but they are only 3-4 centimeters long !